Green Salon
Collective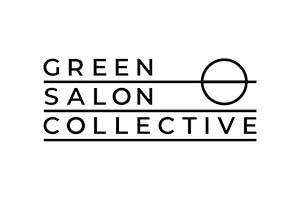 We're proud to announce that Crimpers Hair Studio is one of the first salons in our area to join Green Salon Collective! GSC will enable Crimpers hair studio to become a more sustainable, ethical businesses via their recycling, education & accreditation offerings, and in the space of just their first 6months (Jul–Dec 2020), they have helped keep the following away from landfill:
Recovered over 400 kilograms of hair which will be used towards cleaning our waterways and help with gardening composting projects
Recycled over 2.3 tonnes of used foil and colour tubes
Recovered and recycled over 230 litres of left overcolour and bleach, plus over 200 kilograms of PPE & Plastic
In addition, all the profits raised from the commodity sale of these recycling processes have helped support local charities such asHaircuts4Homeless
At Crimpers Hair Studio we pride ourselves on the same high ethics and standards of GSC, so this partnership is great for our clients and the wider community of Garstang
We at Crimpers Hair Studio are on a mission to salon sustainability and we've teamed up with environmental service Green Salon Collective, to make our salon more responsible than ever before with our salon waste. By partnering with Green Salon Collective, 100% of our foil will be recycled including our colour tubes and bottles. They can even raise money from this process and these profits go towards charities and good causes across the uk.
Your hair can even be recycled too! Green Salon Collective are working on hair boom and mat projects that could see your hair soaking up oil spill and they will also be using it for gardening and composting too. To join Green Salon Collective, we've decided to add a £1 "green fee" to each client visit. So now when you see us in the salon, you'll also be helping us save our plant too!